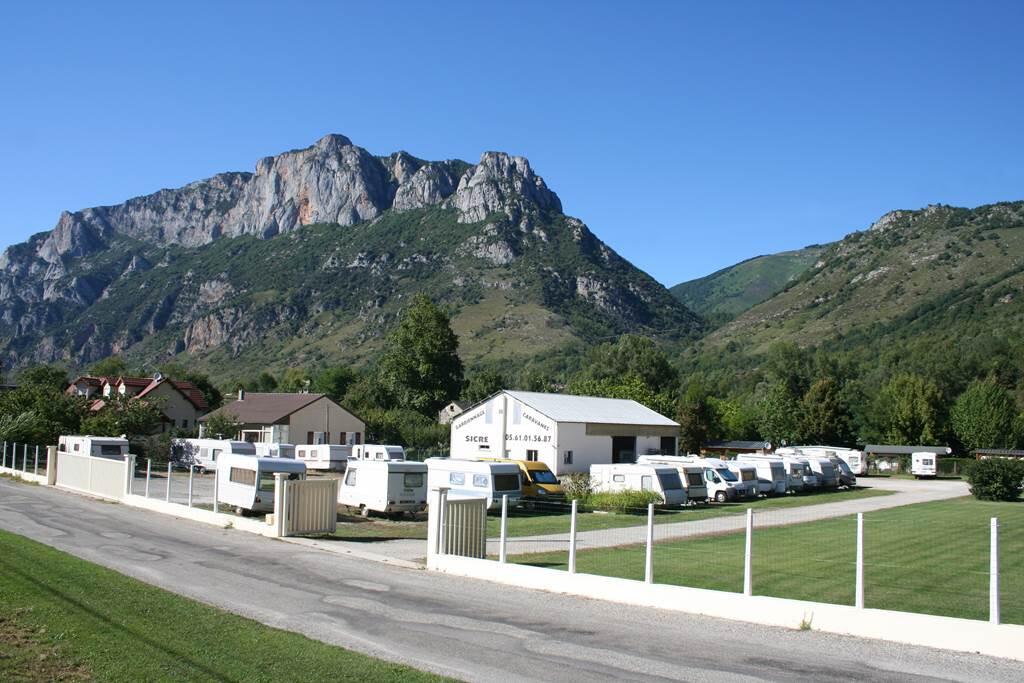 Caretaking caravans
Garage , Shops and services
in Les Cabannes
In the south of France, in Ariège, on the national road 20 (E9), 1h30 from Toulouse and 45 minutes from Spain and Andorra, the guarding of caravans welcomes you to Les Cabannes. Open 24/7 all year round.

Motorhomes, boats and any other vehicle

Large flat ground with 2 gates of 7 meters and 10 meters which allow the guarding of "large jigs".